So, if you were contemplating a real world test to confirm your suspicion, I can spare you the trouble. Shoving one's finger into a bandsaw yields a single result. And it isn't damage to the bandsaw. Sigh…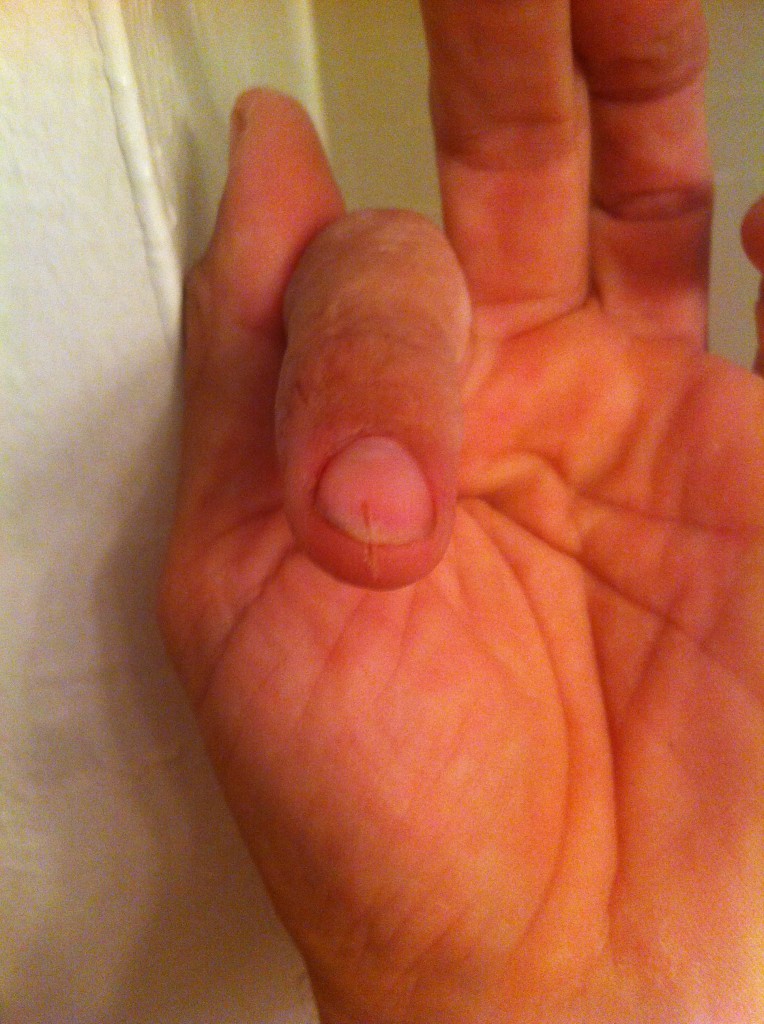 Beyond inflicting damage to my extremities, we've been plugging away at interior minutiae.
The balsa filled sections are glassed and faired. Or mostly faired. It's proving more challenging than expected to get them "right" and I keep putting more compound on them and sanding it off to an unsatisfactory result. And then repeating. But it's more or less done. In addition – and I'm just going to rattle off a litany of things we've done and then add a bunch of photos – we've drilled the motor mount holes in the transom, drilled the thruhull holes in the transom, glassed the interior transom, glassed, faired and installed the motorwell, installed the "fillets" to the lateral sides of the motorwell-transom junctions that serve as chases for fuel and oil hose, glassed the forward bulkhead, installed the deck beam system for the aft areas, and glassed the deck. We've also started work on the teak cladding for the frames.
Next up, we'll finish the cladding and get started on varnishing them "off the boat". While that's happening, we'll prime the interior so it's ready to paint once the cladding goes in. After varnishing the teak we'll install and fillet it in, and then mask off the varnished surfaces so the paint comes straight to the varnish.
We'll also get going on the forward deck support structure and cut the anchor locker door in the forward bulkhead.  Oh, and we can now install the thruhulls in the transom and finalize the plumbing, after which we can install the motorwell bottom.  Still slogging away, but now that the interior hull is fair it should start to go a bit faster. We'll see!